ABOUT COMPANY
JETSET TRAVEL CLUB
JetSet Travel Club is your personal travel assistant with premium service. Our company was created by a group of professionals who are well aware of the current needs of modern representatives of the business community, VIPs and those people who value their own time and comfort. 
We understand how important the efficiency, quality of service and convenience of service are, and therefore strictly monitor compliance with all standards that meet the most demanding requirements.

We organize turnkey private jet flights, corporate travel, VIP travel. There are more than 9,900 vehicles in our own database, among which JetSet Travel Club specialists will easily select the option that best suits your requirements and preferences. 
We will lease a comfortable business jet, a long-haul or ultralight liner, a modern helicopter. By entrusting us with the organization of private jet flights and other important tasks, you can be sure of an impeccable service at all stages of cooperation.

ADVANTAGES
JETSET TRAVEL CLUB
With many years of experience in the field of concierge service and civil aviation, we have learned not only to anticipate the desires of our clients, but also to successfully implement them. You can make sure of this personally by ordering an aircraft rental without a pilot or an ultramodern business jet with full crew escort right now. By contacting JetSet Travel Club, you can evaluate the following range of benefits.

At the same time, we guarantee the prompt processing of each application. You can order an aircraft rental without a pilot or with a crew at any time of the day. In the first 30 minutes, managers will offer several solutions to the problem.

OUR SERVICES
JetSet Travel club SERVICES


JetSet Travel Club specializes in organizing personal and group flights, as well as providing concierge services. 
As part of this work, we are solving the following set of tasks.

Compilation of the optimal route. 
Selection, rental of an aircraft without a pilot and with a crew. 
Preparation of travel documents. 
Transfer to the pick-up point by an executive car. 
Reservation of hotels, inns, apartments anywhere in the world. 
Car rent. 
Booking tickets for world-class sports and cultural events. 
Yacht charter. 
Information support.

TURNKEY BUSINESS AVIATION
With the development of business aviation, an increasing number of people who know the value of time and their own comfort began to use its services. Along with this, the number of aviation brokers has grown, offering professional assistance in ordering an air taxi, renting a business jet and other airliners. 
However, not all companies are ready to undertake the complete organization of a turnkey transfer and guarantee an impeccable quality of service at each stage of cooperation. Fortunately, JetSet Travel Club specialists provide professional support in resolving any issues and offer a full range of related services. 
For many years working in the field of business aviation, we have learned not only to anticipate the wishes of our clients, but also to successfully translate them into reality. A wide range of services is offered to your attention, many of which help to make the usual life more comfortable and convenient.

9900
aircraft and helicopters in our portfolio
AIR TRANSPORT RENTAL
With JetSet Travel Club, calling an air taxi is no more difficult than usual. 
The application will be processed in the first half hour, and the plane or helicopter will be submitted after 60-180 minutes. 
To rent a business jet or other liner, you just need to contact our managers and inform the destination, the desired arrival time and the number of passengers. 
We will select the best option, taking into account all requirements and preferences. 
Our own base has more than 9,900 aircraft and helicopters, so there will always be plenty to choose from for the right air taxi.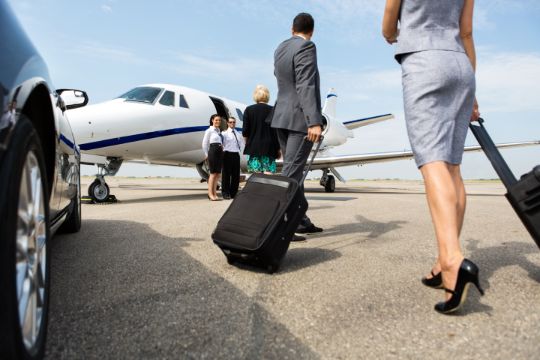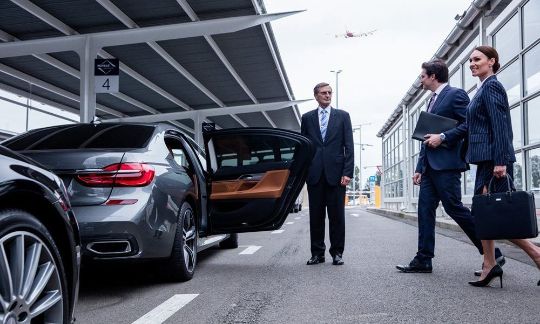 TRANSFER TO AND FROM THE AIRPORT
Regardless of whether you ordered a long-haul aircraft or rented a helicopter, we will help you comfortably get to the landing site. 
The best executive cars are used for the transfer, which ensures comfort and absolute safety. 
 At the wheel are experienced and courteous drivers who have passed a strict qualification selection.

VIP ROOMS FOR RENT IN THE AIRPORT
By deciding to book an air taxi at JetSet Travel Club, you can forget about the annoying queues at the public terminals. 
Mandatory pre-flight procedures will be carried out in a separate comfortable room. 
Here you will be met by a personal manager who will hand over the completed papers for successful registration.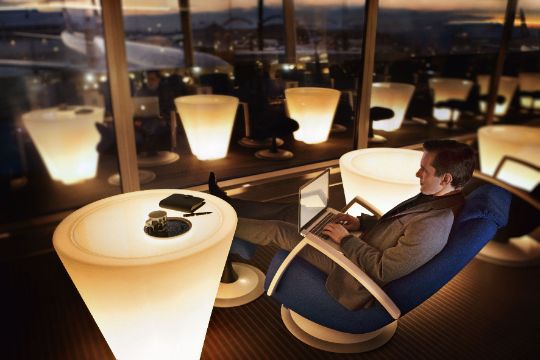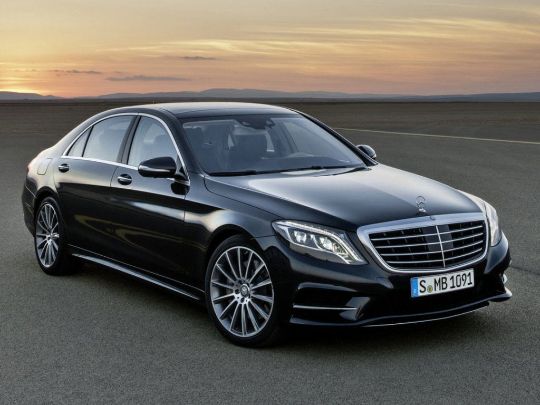 BUSINESS CLASS CAR RENTAL
Going on a business or personal trip with JetSet Travel Club, you can be sure that comfortable conditions will be provided anywhere in the world. 
We will help you maintain mobility and freedom of movement. 
Upon your request, the managers will provide a comfortable car for rent with or without a driver for a quick and convenient transfer on any route.

RESERVATION OF VILLAS AND HOTEL ROOMS
Whether you are on a trip or an extended business trip, we will take care of finding the right accommodation for the duration of your stay at your destination. 
A well-developed partner network makes it easy to select premium rooms and residences anywhere in the world. 
We will book and help you rent a luxury villa for a large family or a noisy group of friends, as well as provide the opportunity to stay in one of the best hotels or personal apartments for every taste. 
Whichever accommodation option is chosen, a premium level of service will be organized everywhere so that you can relax and unwind after a busy day.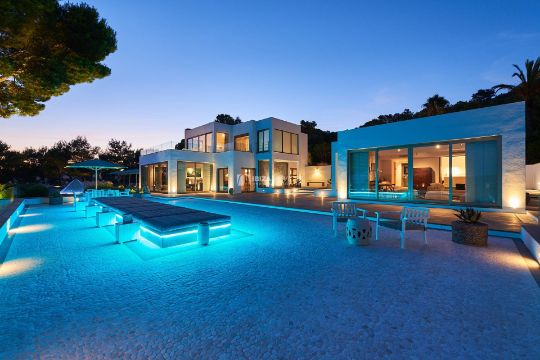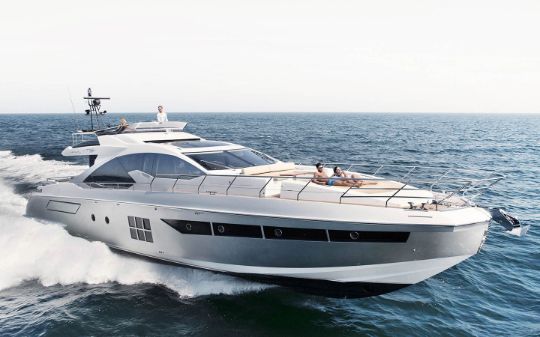 ORGANIZATION OF INTERESTING LEISURE
A personal manager always stays in touch to help resolve all issues that arise. 
If necessary, we will provide a guide anywhere in the world, organize an interesting excursion to the most unusual and iconic places. 
If there is a need for an interpreter, you can rely on JetSet Travel Club in this matter too. 
To organize more interesting leisure, we offer the possibility of renting yachts of all sizes and different levels of technical equipment, as well as provide services for booking tickets for the best events in the field of culture and sports, booking tables in exquisite restaurants with a chic atmosphere and amazing author's cuisine.

CONCIERGE SERVICE
When you are away from home, you don't have to worry about solving small issues and tasks. 
The specialists of JetSet Travel Club will take care of them. 
On your instructions, we can pick up things from dry cleaning, a car from maintenance, buy a gift for a festive event, deliver valuable documents and solve many other important tasks. To do this, simply contact your personal manager. 
Concierge services are paid only upon use and do not require any membership fees or purchase of subscriptions.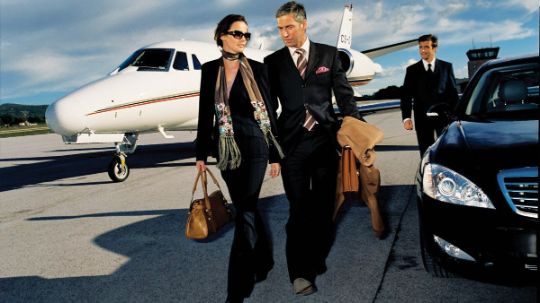 BUSINESS JETS PORTFOLIO
BUSINESS AVIATION PORTFOLIO
FROM JETSET TRAVEL CLUB
OUR PORTFOLIO OF BUSINESS JETS
A charter plane provides freedom of movement and mobility - essential qualities in today's world. By renting a personal aircraft, you can forget about traffic jams and queues at public terminals. In addition, aircraft charter allows you to comfortably get to anywhere in the world, even if there is no normal ground transport connection. 
Airliners will save you time and take you to your destination with the security and privacy of flight details. A charter plane can be rented for both individual and group travel. This type of transport is used for corporate and personal travel, the schedule and route of which you plan yourself. 
The JetSet Travel Club database contains about 10 thousand aircraft units. Therefore, aircraft charter will not cause any difficulties, regardless of the season and the workload of the airlines. Already in the first 30 minutes after receiving your application, we will select the optimal type of transport, taking into account personal wishes, preferences and specific travel conditions. 
Even if the airline cancels the flight, JetSet Travel Club specialists will quickly find a worthy replacement for the chosen aircraft. 
With us, you can not depend on the schedule of regular flights and independently build the schedule of your day. We offer you the most extensive fleet of aircraft, in which each aircraft undergoes all the necessary maintenance and a full range of pre-flight checks.

9900
aircraft and helicopters in our portfolio
BUSINESS-JETS
A charter business jet - is an invariable attribute of a successful business person. A private jet will help maintain a corporate image, will maintain the trust of customers, partners and investors, and will also ensure mobility and efficiency of movement. This type of transport is equipped with everything necessary for successful work on board and good rest before an important meeting. There are communication facilities, conference rooms, offices with office equipment, as well as Internet access and comfortable recreation areas. If necessary, accessories and attributes of the interior decoration can be branded in a single corporate style.
LONG-HIP AIRCRAFTS 
This type of charter aircraft is ideal for traveling abroad. The flight range is from 9 to 14 thousand kilometers, and the aircraft itself is capable of developing a cruising speed of 500-800 km / h. To ensure comfort during your long voyage, you will find high-quality service, restaurant meals and well-equipped lounges on board. Long-haul planes are great for group flights, as they can accommodate 19 or more passengers.

MEDIUM AIRCRAFT

The charter of such aircraft is justified for travel to hard-to-reach regions. Medium-haul aircraft do not require a runway length, and can also cover distances of 5-7 thousand km, comfortably accommodating from 8 to 12 passengers. Medium-haul jet charter is popular due to the optimal combination of reasonable cost and comfort.

LIGHT AIRCRAFT

This type of airliner is suitable for flights over distances not exceeding 2,500 km. Vessels of this class are capable of cruising speeds of up to 700 km / h, and also do not require a large runway. Light aircraft are optimal for personal and group flights with up to 7 passengers.

SUPER LIGHT AIRCRAFT

This is an ideal option for a quick transfer of one or several passengers (up to 5 people) over distances within a radius of 2-2.5 thousand km. The charter of aircraft of this class is carried out both for corporate and personal travel, and for special events and exotic travel. The optimal combination of comfort and reasonable prices makes this type of vessels extremely popular among people who value convenience and personal time. The ultralight aircraft presented in our fleet, like other types of airliners, have perfect technical equipment and are better equipped with avionics, which guarantees passengers safety and comfort.

TURBOPROP AIRCRAFT

This type of winged aircraft is recognized as the benchmark for reliability and economy in business aviation. A turboprop charter aircraft can reach speeds comparable to jet models, but it can land even on unequipped sites. The capacity of such a liner does not exceed 8 people, but this is quite enough for a comfortable group flight.

WE WILL FIND THE BEST OPTION FOR YOU
If you have any questions about the terms of cooperation or if you want to urgently order an airplane or helicopter charter, contact the JetSet Travel Club managers in any convenient way. 
We process incoming applications within the first 30 minutes, regardless of the time of day. 
Aircraft can be ordered any day of the week, without breaks and weekends. In addition, by contacting us, you can get a full consultation on the choice of a suitable model and other important nuances. 
Call the JetSet Travel Club managers right now and find out how much it costs to rent an airplane and how to save up to 75% of the flight price.

© 2020 All rights reserved Deliciae Jet Set Travel Club.